 Expertise:
UI/UX Design
Cloud & Devops
Services:
Mobile Application Development
Software Product Development
Integration Services
QA & Testing
Technologies:
.NET
ANGULAR
Xamarin.Forms
Client Background
This unique platform was created for state-maintained secondary schools,  colleges, and academies in the UK.
Business Challenge
In Great Britain, there is a huge inequality in the field of education in fee-paying and state schools. Access to prestigious networks and engaging with influential people who can share their knowledge is available only for the top fee-paying schools.​ Public schools, academies, and colleges might place job seeker day to provide students with internship offers or ask some influencers to read a lecture, but this can happen occasionally.​
So, there was a huge need for a solution to put young people in touch with the very best to spark their ambitions and belief in the future.​
​
Solution
JetSoftPro team created Speakers for School, a social mobility charity solution that helps millions of students within the UK access the same benefits available to the top fee-paying schools to pursue their ambitions and broaden their horizons.

Value delivered by JetSoftPro
Access to virtual talks by influential speakers from various fields
A free library of video recordings of the speeches of today's influential figures
Intuitive UI/UX design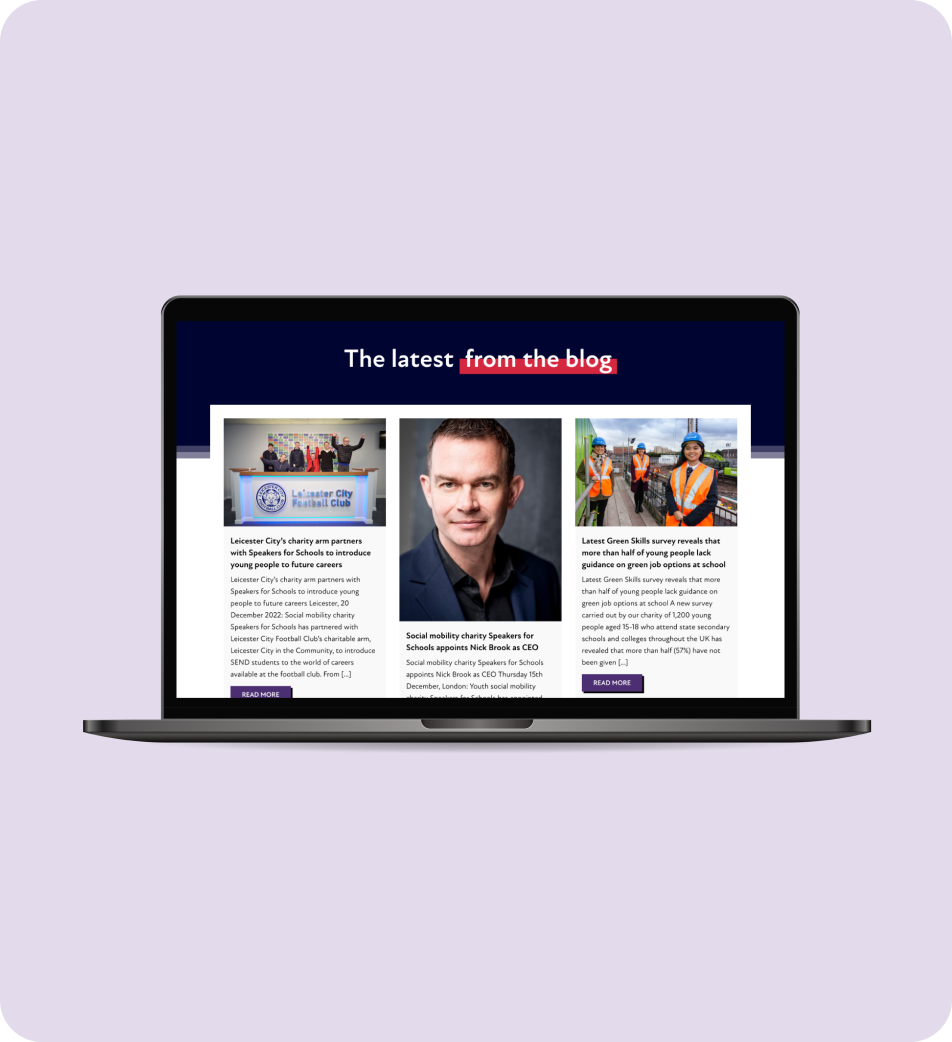 Product Overview
Client's Goals
JetSoftPro developed, maintained and supported 3 different products, that are the part of the large Speakers for Schools platform: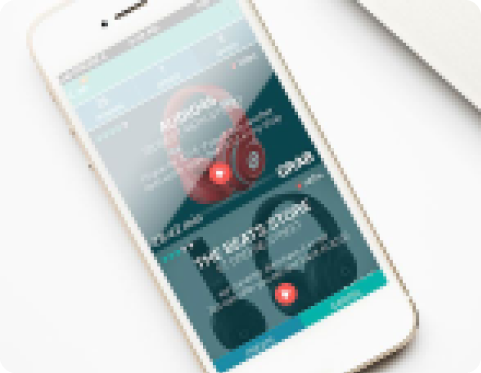 Experience Rebuild. This program connects state school students with leading companies and network support partners, helping to level the playing field for young people of all backgrounds. ​
Youth Card. A personalized mobile App that brings work experience, inspirational talks, and discounts into the hands of young people across the UK. This app has Inspiration program, a free library of video recordings of the speeches of today's influential figures.
The Identity Server. Platform that stores all information of students, employees, or educators.
Technical implementation
The workflow was divided into 2 directions: product maintenance & new development. The team practiced Scrum to ensure a quick user feedback cycle and ongoing improvements. ​ ​The process of recruitment, knowledge transfer, team integration, and performance control remained on our side for the high-quality services to be guaranteed. ​ ​Our team created an application for IOS and Android and two web platforms to achieve the client's goals. ​ The functionality of the application was developed on the Xamarin platform and .Net, strictly due to the client's requirements and descriptions. For web platforms, we used Angular. ​
Get in touch with us. We'd love to hear from you.
Contact Us