 Expertise:
Chatbot Development
AR/VR/MR/AI
Services:
Integration Services
QA & Testing
Software Product Development
Industry:
E-Commerce
Healthcare
Travel & Hospitality
Retail
Media & Entertainment
Client Background
As a world-renowned software development company, JetSoftPro relies heavily on the expertise of its chatbot to run smoothly and meet the ongoing needs of its customers worldwide.
Business Challenge
As the company's website receives a significant number of customer inquiries and support requests, there was a need to streamline and enhance the customer support process using AI technology.​
Our objective was to develop and implement an AI-powered chatbot for the company's website, aiming to provide a versatile, intelligent, and personalized customer support experience, as well as automate all repetitive tasks.
Solution
JettyChatBot operates with 2 response queues.
The first one use Machine Learning technology to give pre-scripted responses to potential user queries. In addition, we have included here a chatbot training algorithm for processing questions.
If, during the first response queue, the chatbot cannot provide a complete answer, the query is then passed to AI.
This solution first identifies the identity of JettyChatBot, passing all the necessary information about the JetSoftPro company. Later, it finds the answer to the user's specific query.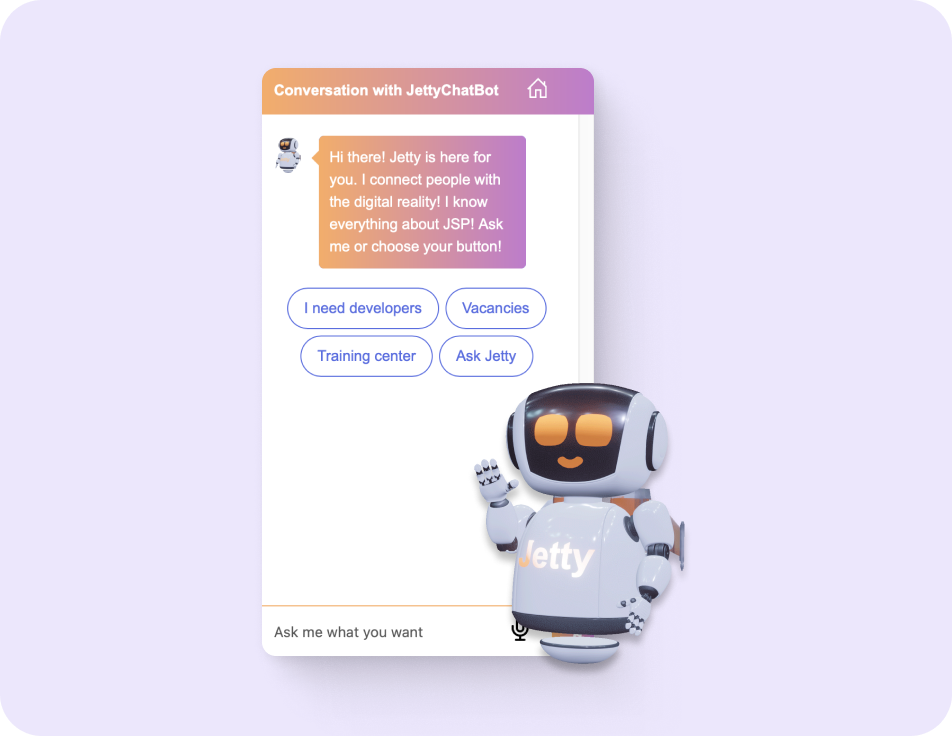 Value delivered by JetSoftPro
Enhanced Customer Engagement
24/7 Availability
Cost Savings
Delivering a Personalized User Experience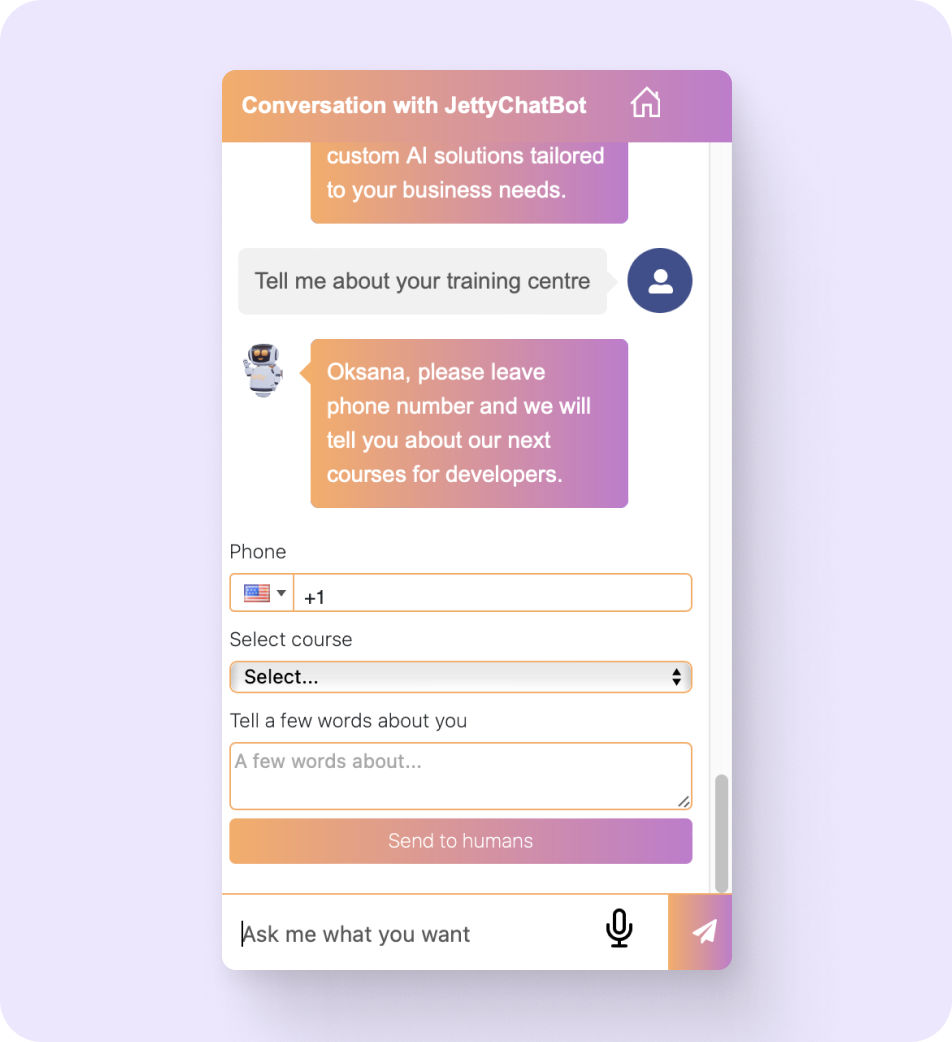 Product Overview
An important aspect of JettyChatBot is its capability to merge with a diverse range of third-party systems and platforms, including:
SuiteCRM

social media channels

marketing automation tools