 JetPeople: Open-Source Human Resource Management System
Expertise:
Business Automation Platforms & WFM
UI/UX Design
Services:
Digital Business Transformation
Integration Services
QA & Testing
Technology Consulting
Industry:
E-Commerce
Retail
Telecom
Transportation & Logistics
Travel & Hospitality
Client Background
JetSoftPro is a company with 300+ employees in its network, and it has numerous processes, documents, and dynamic data. It would not be able to operate fully without a powerful Human Resource Management System.
Business Challenge
Every company needs a corporate Human Resource Management System that provides functions for leave management, policy document storage, employee self-service, reports, and user management. Our challenge was to create such a tool that would meet our expectations and needs.
Solution
We have created JetPeople, a unique solution based on Odoo that provides a centralized platform for managing HR-related tasks, enabling companies to streamline HR processes and improve efficiency.
We have customized JetPeople to meet our company's specific needs by incorporating some additional modules, including an Employee Self-Service panel, a Service Request module, and an Analytics module.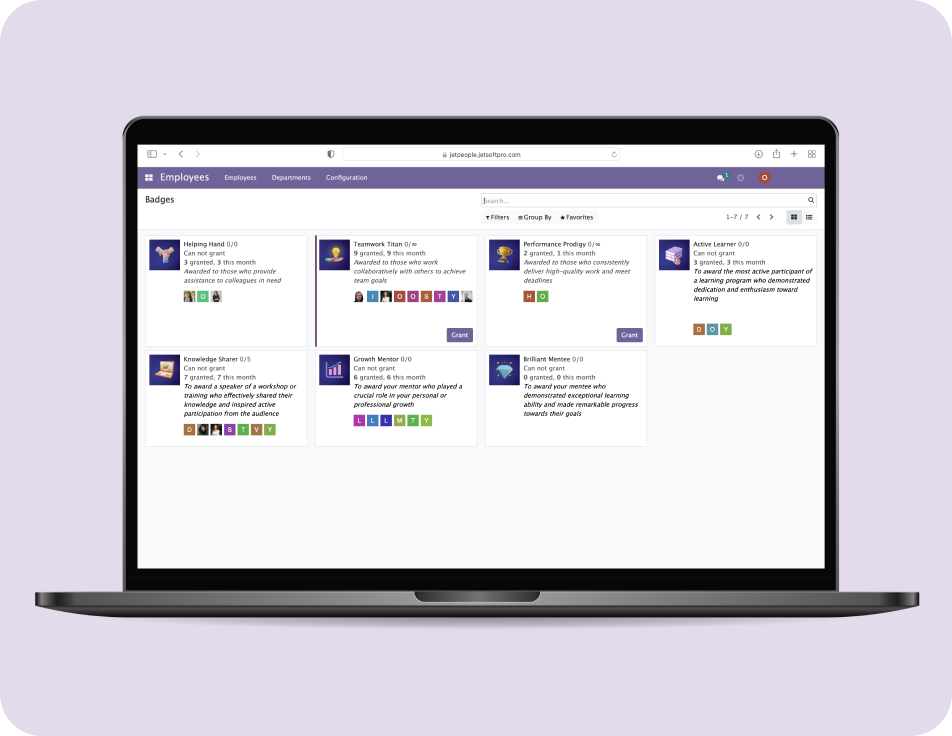 Value delivered by JetSoftPro
HR Management Tool for Corporate Use
Increased Efficiency of the Company
System to track of all Internal Processes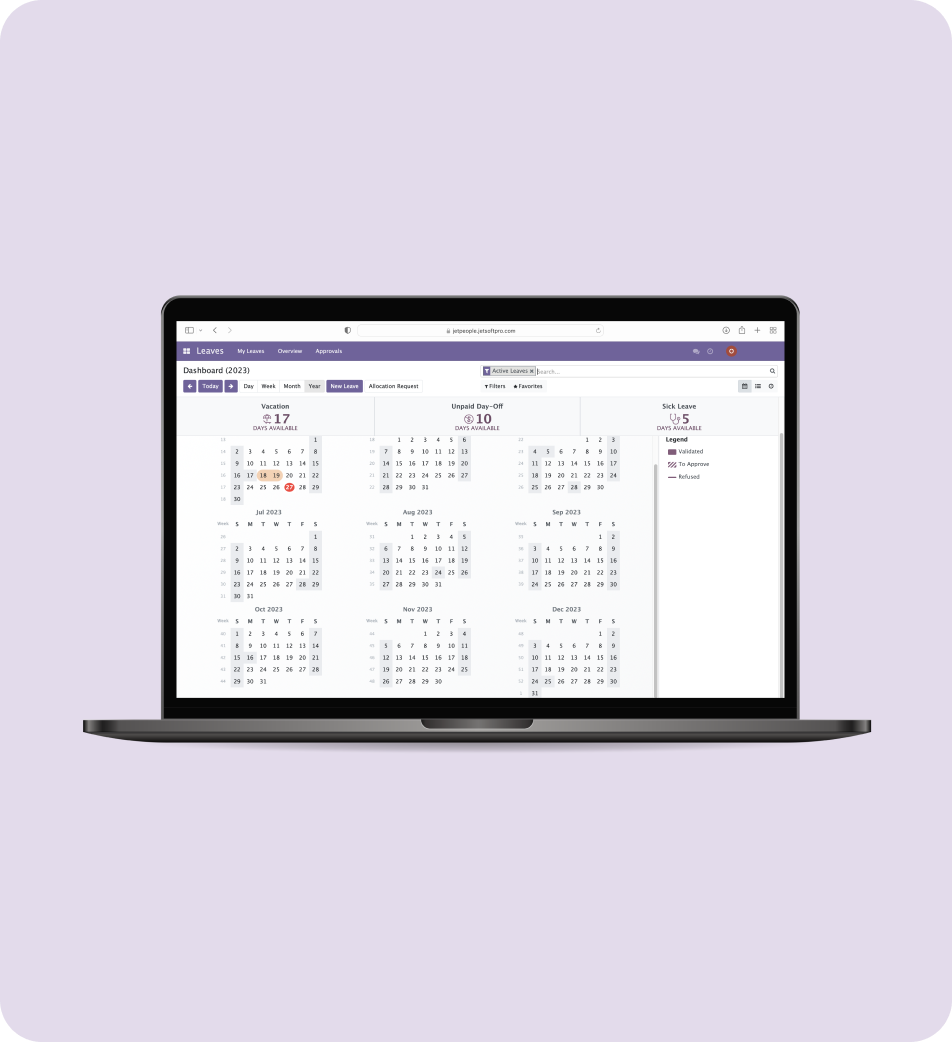 Product Overview
We have incorporated some additional blocks, such as an Employee Profile that includes all the necessary information for effective work, such as work emails, reporting managers, lead competencies, and more.
HR Managers can access the Employees Self-Service module to obtain complete information about their team members, including their experience, education details, and records of absences. Additionally, users can view upcoming employee birthdays and events.
Furthermore, we have added the Jetty Awards block, which allows employees to award colleagues with special badges and provide feedback to acknowledge the best employees of the quarter.
Technical implementation
We developed JetPeople using Python, based on the open-source Odoo 15.0 system. Our team selected Odoo as the most suitable HRMS for efficiently and effectively managing employee statistics and dynamic data, due to its flexible design. Furthermore, Odoo offers employee self-service, absence management, resource requisition, reports, analytics, and other Human Resource management tools that we have customized to reflect the unique workflows and processes of our company.