 JetMessage: An AI-powered Tool for Formulating Inquiries to Potential Clients
Expertise:
AR/VR/MR
Business Automation Platforms & WFM
Services:
Digital Business Transformation
Integration Services
Software Product Development
Technology Consulting
Technologies:
ChatGPT
Chrome Extension
Open AI
Industry:
Transportation & Logistics
Telecom
E-Commerce
Insurance
Client Background
As an expert in artificial technology (AI) solutions, JetSoftPro uses the latest algorithms to develop generative AI solutions that are capable of generating content on their own, making their clients' employees' work easier and faster.
Business Challenge
Our task was to develop and test an AI-based Chrome extension that enables sales professionals to generate personalized inquiries to potential clients automatically.​
The extension should use natural language processing and machine learning algorithms to analyze LinkedIn profiles and recommend the best message templates to use for reaching out to specific individuals. ​
Solution
We have created a Chrome Extension, JetMessage, that utilizes ChatGPT, based on OpenAI.
JetMessage analyzes the profiles of potential clients, their background, experience, and more, and formulates requests based on the information obtained.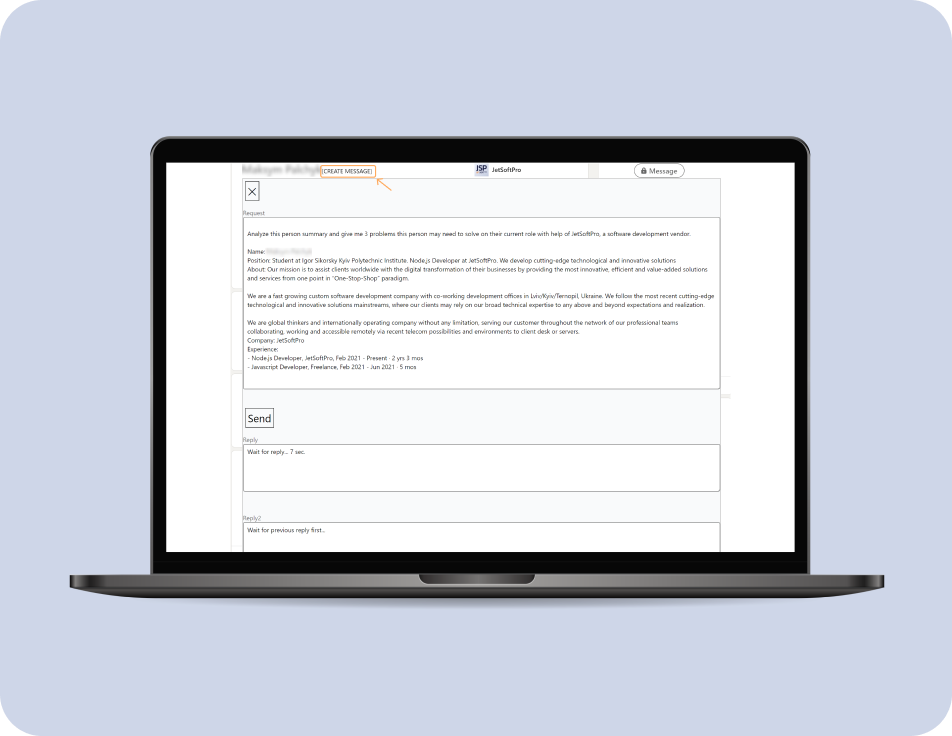 Value delivered by JetSoftPro
Innovative solution to increase efficiency of the company
Using ChatGPT to automate processes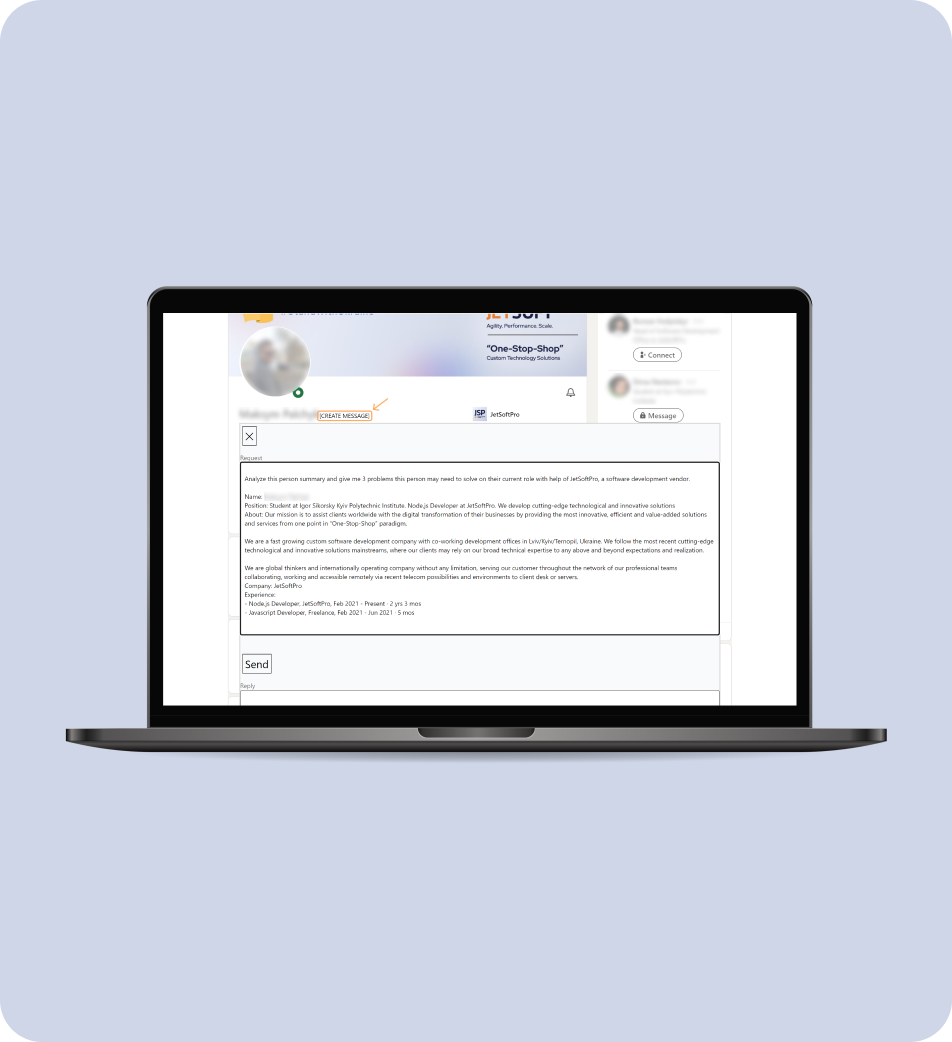 Product Overview
JetMessage consists of two sequential requests.
The first

finds three weaknesses/problems that our company can 

solve. This request can be modified by adding the necessary 

information.

​

The second request is generated automatically and 

transforms the received information into a ready-made 

LinkedIn-style message.
Technical implementation
ChatGPT cannot always extract data from LinkedIn independently due to privacy restrictions on certain accounts. As a result, our team of developers has created a plugin that parses information from these accounts and sends it to ChatGPT for analysis and processing.​ It's worth noting that our solution is completely secure, as we do not disclose any information to third parties, and all communication takes place directly with the OpenAI service.​