 JetLMS: Virtual eLearning System
Expertise:
Business Automation Platforms & WFM
UI/UX Design
Services:
Digital Business Transformation
Integration Services
Software Product Development
Technologies:
PHP
PostgreSQL
Moodle
Client Background
JetSoftPro is a company that has more than 200 employees and possesses its own Training Center with a considerable number of students and mentors. Therefore, the company needs to operate with a variety of learning programs, relevant processes, and documents.
Business Challenge
In order to effectively manage learning process of employees and multiple training programs JetSoftPro needed to create a Learning Management System that can help it streamline the learning experience and provide easy access to relevant information for all participants. 
Solution
We have developed JetLMS, a virtual eLearning platform that utilizes the open-source LMS Moodle. JetLMS enables the implementation of various training programs for both employees and students, and equips mentors with the necessary information to carry out these programs effectively. 
This innovative solution has the potential to be applied in a range of educational settings, including training centers, distance education, flipped classrooms, and other e-learning initiatives in schools, universities, and workplaces.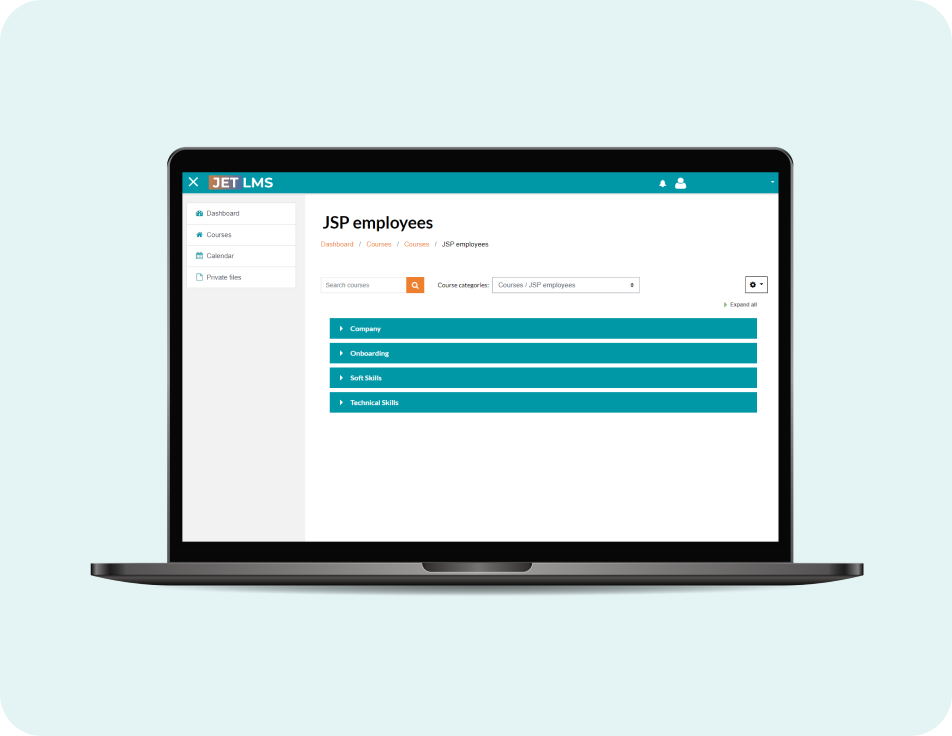 Value delivered by JetSoftPro
Learning Management Tool for Corporate Use
Access to information by influential speakers from various fields
System to track of all Learning Processes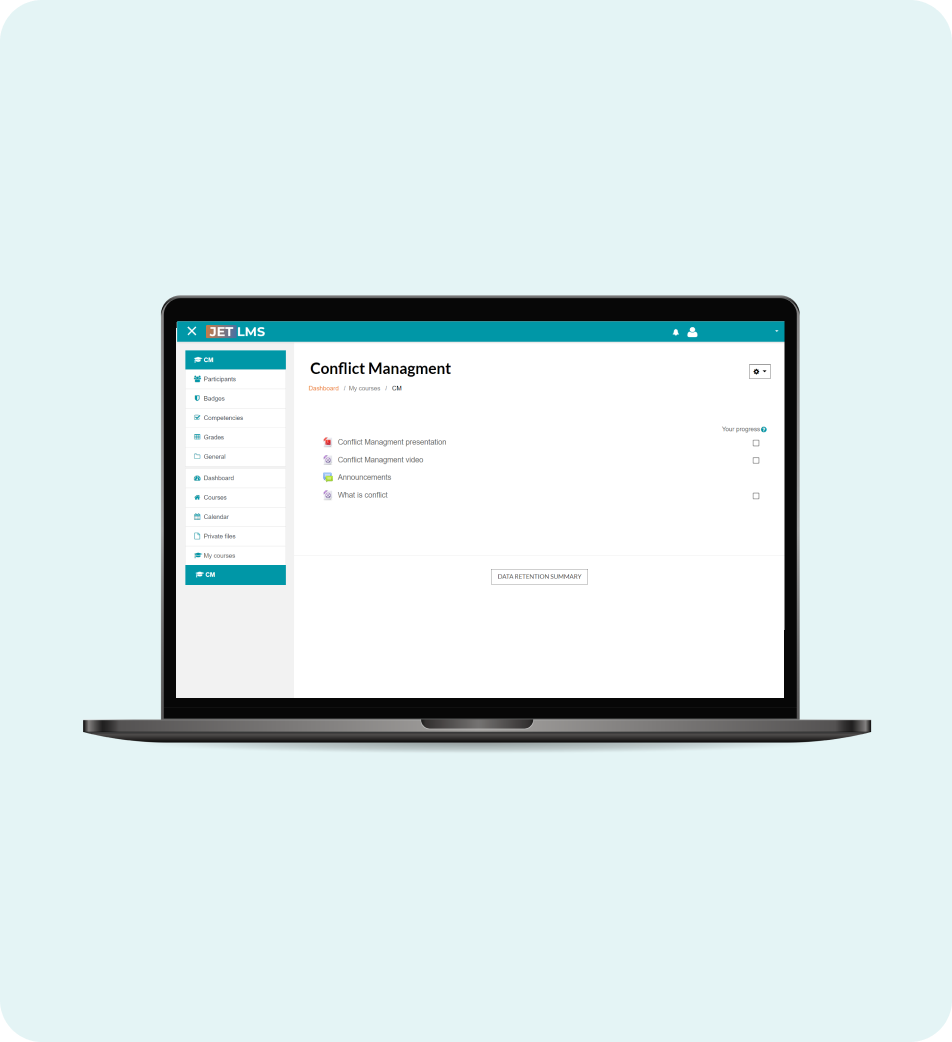 Product Overview
JetLMS is a virtual eLearning system designed for corporate training and knowledge sharing within a Training Center. It is highly flexible and can be customized to suit the unique needs of an organization. 
One of JetLMS's key features is its ability to enable course mentors to add and update information, recommendations, and project descriptions in various formats such as video and text. This ensures that the content remains up-to-date. 
Moreover, JetLMS provides tools to manage different training groups based on specific characteristics and needs. These groups can be assigned varying levels of access to information, which helps in efficiently managing the participants.