 JetCRM: Open-Source Customer Relationship Management solution
Expertise:
Business Automation Platforms & WFM
Big Data & Analytics
UI/UX Design
Services:
Digital Business Transformation
Integration Services
Mobile Application Development
Security Solutions
Technologies:
PHP
JavaScript
JQuery
MySQL
SugarCRM
SuiteCRM
Industry:
E-Commerce
Healthcare
Insurance
Transportation & Logistics
Travel & Hospitality
Client Background
As a worldwide software development company with over 300 clients across 30 countries and numerous potential leads, JetSoftPro cannot function without an efficient Customer Relationship Management System. 
Business Challenge
JetSoftPro required a stable and secure CRM solution to simplify and optimize their business operations. This solution was intended to streamline sales, improve account management, project management, marketing processes, lead management, and other related areas. 
The main challenge was to adapt the JetCRM system to the company needs and setup all the processes to get the automated processes for sales and accounts managers.     
Solution
We have developed JetCRM, a free and open-source system for managing customer relationships. It is supercharged by SuiteCRM and powered by popular customer relationship management (CRM) system SugarCRM.  JetCRM is a highly effective tool that can elevate a company's communication with customers and automate sales and engagement processes with comprehensive data about each client.  
JetCRM can be customized to cater to the unique needs of any business.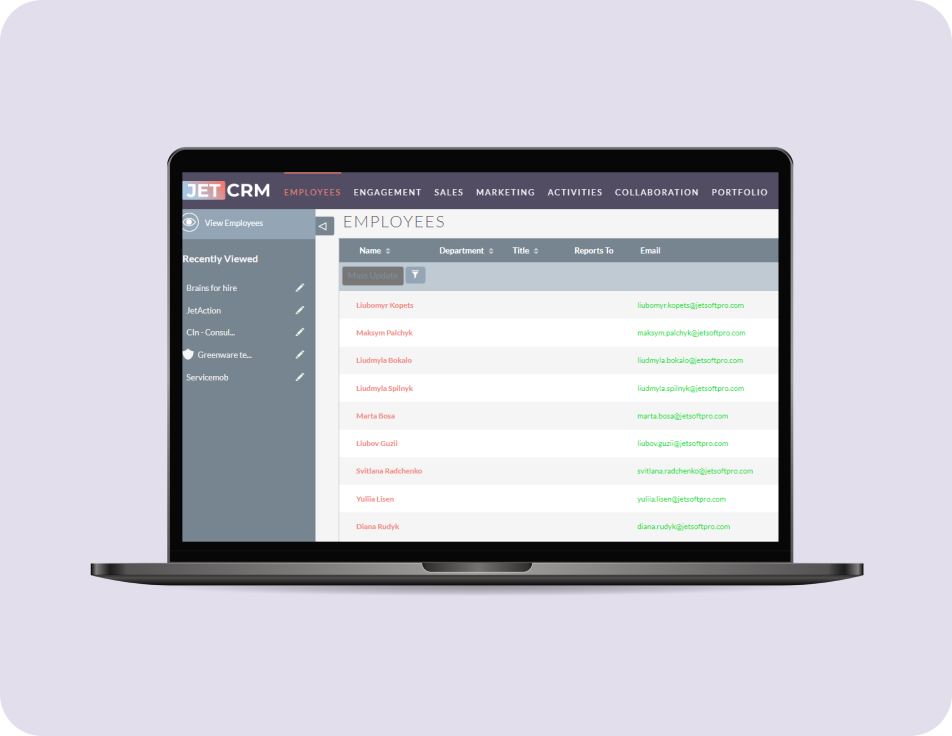 Value delivered by JetSoftPro
Increased Efficiency of the Company
An effective system for tracking potential customers and customer processes
Ability to manage business processes on the go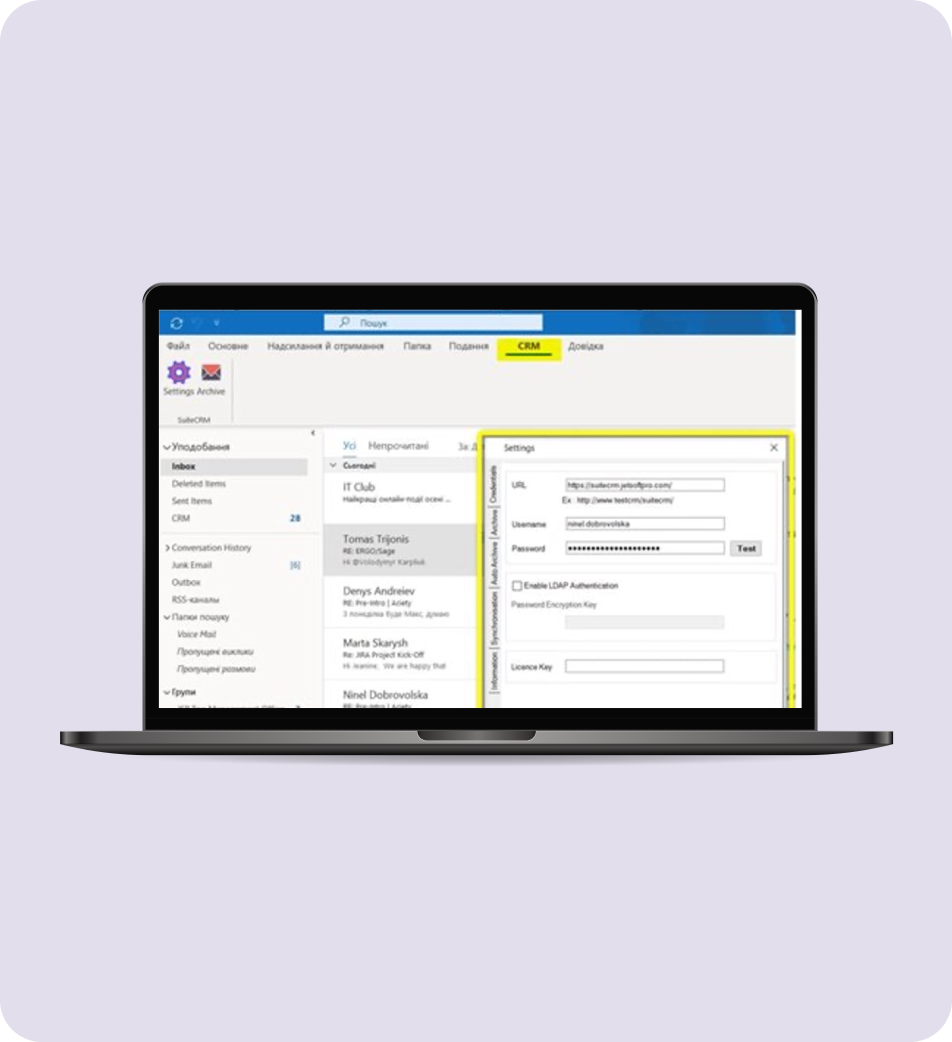 Product Overview
JetCRM provides extra functionalities such as the MS Outlook JetCRM plugin and the Mobile JetCRM App.
The MS Outlook JetCRM plugin allows companies to effortlessly synchronize all email communications with customers with the CRM system by just a click. Moreover, the plugin integrates calendars from both Outlook and CRM systems.
The Mobile JetCRM application provided businesses with convenient access to all their JetCRM information, including Contacts, Accounts, Leads, Activities, and custom Sugar modules. The interface of the app was optimized for both phones and tablets, making it easy for businesses to view and manage their business processes on the go.
Technical implementation
In order to develop JetCRM, our team utilized the Zend 1.11 framework. Upon conducting thorough negotiations and analysis, we ultimately decided to utilize Suite CRM and Sugar CRM solutions due to their open-source nature, extensive features, scalability, and customizable options. Additionally, we incorporated PHP, MySQL, JavaScript, and jQuery into our implementation process.