 Expertise:
Cloud & Devops
Software/Product Development Life Cycle
Services:
Digital Business Transformation
Software Product Development
Integration Services
Mobile Application Development
Client Background
This product is fully drone emulation based on the Unity that represents drones (boids) behavior in a real-life environment. ​
Business Challenge
Our client requested to create a platform for individuals who want to simulate drone flight's real-life behavior. It was also necessary to add the ability to manage and visualize multiple drone flights for the drone show. ​
Solution
We have created a platform that combines mobile and web applications that allow users to control multiple drones in one user-friendly interface. In addition, we added the ability to simulate algorithms of the behavior in flocks and crate-choreographed aerial light performances.​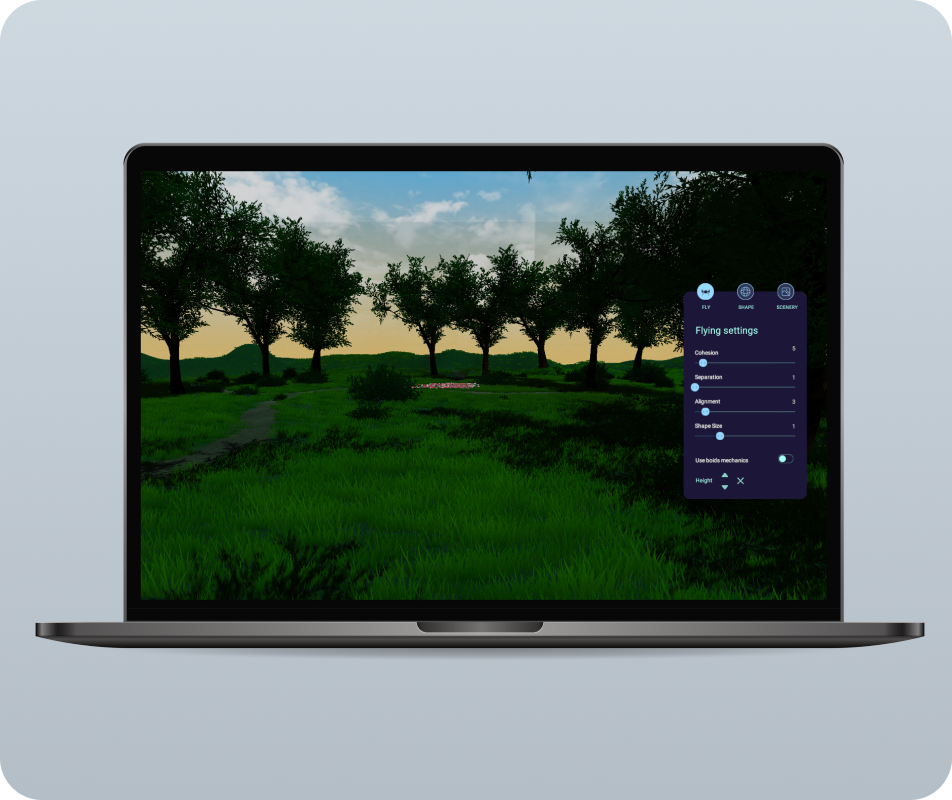 Value delivered by JetSoftPro
Security and Safety
Control and visualization of multiple drone flights
Modeling of behavior algorithms in flocks