 Digital Marketing Services for Witte Kat Cleaning
Services:
Digital Marketing Services
Digital Business Transformation
Integration Services
Technologies:
Adobe Photoshop
ANGULAR
Figma
GitFlow
PHP7.2
Client Background
Our client recently founded a company and, when they contacted us, they had only the name of their business – Witte Kat Cleaning. Originally from Ukraine, the company provides professional cleaning services for homes, gardens, and offices in the Netherlands.
Business Challenge
The company's goal was to enter the Dutch market within two weeks and start securing their first orders. Therefore, our main task was to create a cohesive brand identity for the Witte Kat Cleaning company and develop a professional landing page. Additionally, we needed to create engaging content and devise a strategy for their social media presence.
Solution
Our team designed the UI/UX of the landing page while simultaneously working on its content. We ensured that the landing page navigation was intuitive and user-friendly, providing a seamless browsing experience for visitors. Once approved by the client, we proceeded to create the website's backend.​
At the same time, our marketing specialists devised the company's tone of voice, a content plan for social media platforms such as Instagram and Facebook, and set up advertising accounts on Google and social media networks.​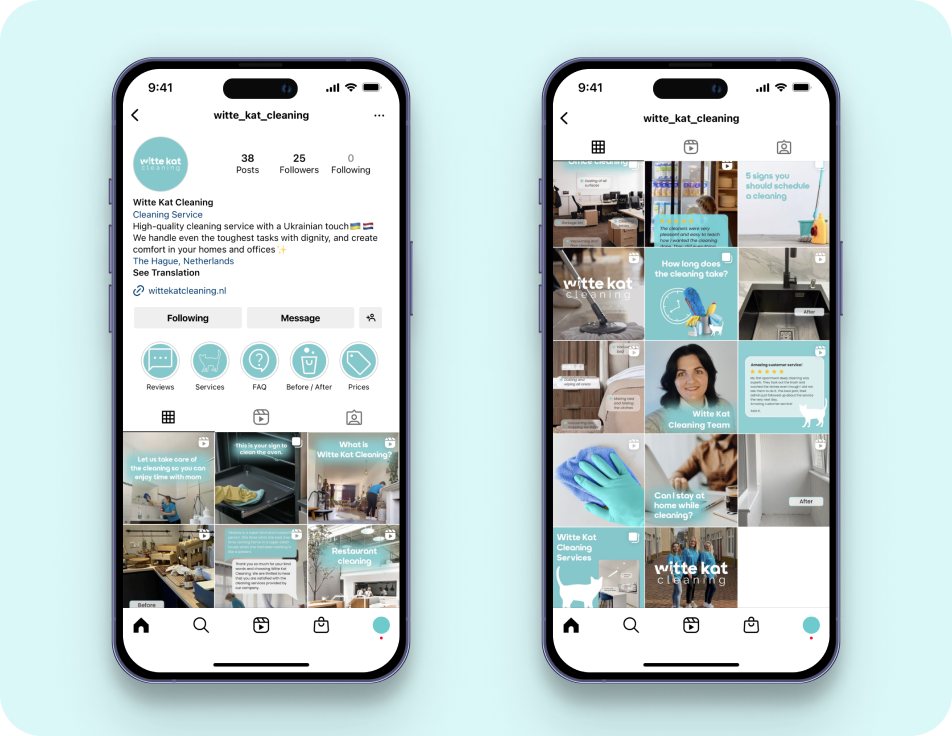 Value delivered by JetSoftPro
Improved Online Presence
Increased Lead Generation
Streamlined User Experience
Social Media Marketing strategy for audience engagement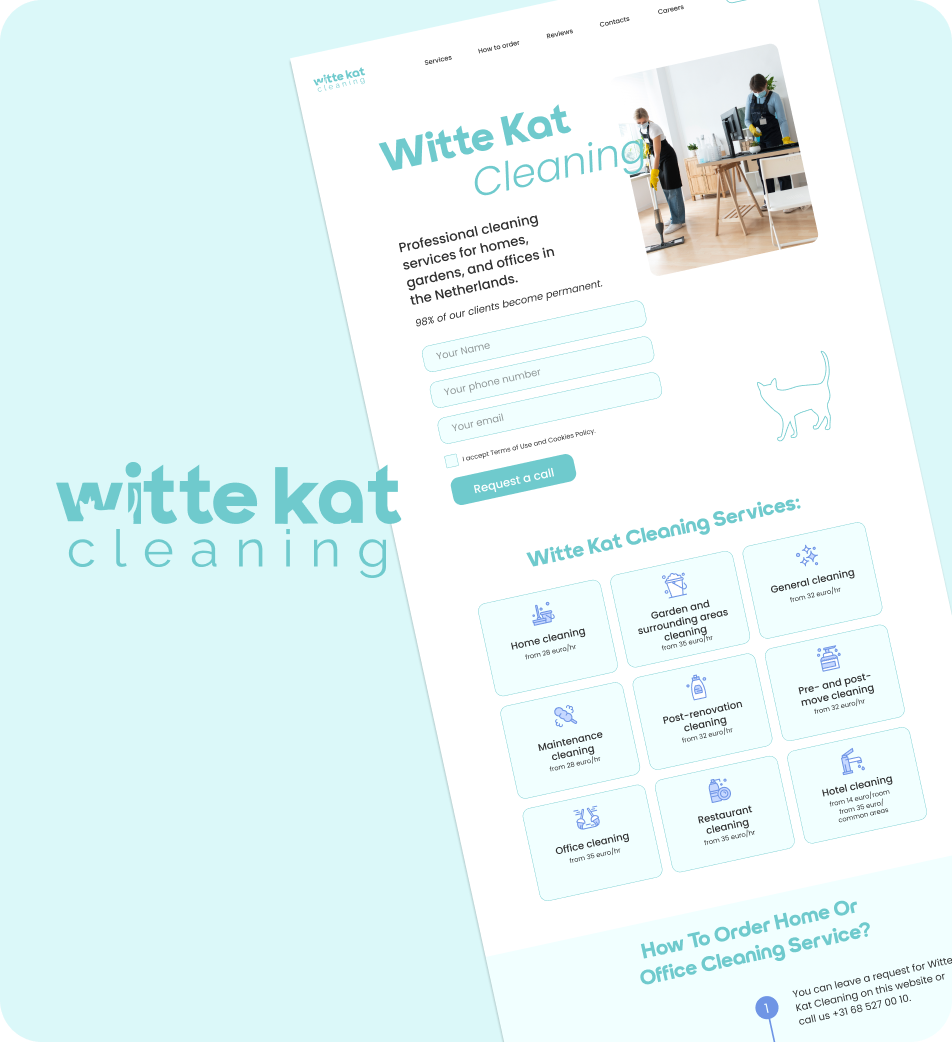 Product Overview
We created the company's logo, incorporating a graphic image of a cat into the company name. Subsequently, we developed the company's brand book, which outlined the corporate colors, patterns, and ways to utilize the brand elements. At the client's request, we placed emphasis on the colors turquoise and white in the color palette, symbolizing purity.
Our collaboration also entailed the daily management of social media platforms, launching advertisements, and tracking the leads acquired through all communication channels.
Additionally, we integrated analytical tools into the landing page and social media marketing campaigns. This provided the cleaning company with valuable insights into user behavior, traffic sources, conversion rates, and other key performance indicators. By analyzing these metrics, the cleaning company could make data-driven decisions to optimize its marketing strategies further.