 Sentrifugo: Open-Source Enhanced Human Resource Management System for Enterprises
Expertise:
Business Automation Platforms & WFM
UI/UX Design
Software/Product Development Life Cycle
Services:
Digital Business Transformation
Integration Services
Technology Consulting
QA & Testing
Technologies:
PHP
JQuery
Laravel
MySQL
Node.js
Zend v.1.0
Industry:
Education
E-Commerce
Retail
Travel & Hospitality
Transportation & Logistics
Client Background
JetSoftPro as a company with 200+ employees and with numerous processes, documents, and dynamic data couldn't fully operate without a powerful Human Resource Management System.
Business Challenge
Every company needs a corporate Human Resource Management System that would provide functions for Leaves Management, Policy Documents storage, Employees Self Service, Reports, User Management. Our challenge was to create such a tool that would meet our expectations and needs.
Solution
After negotiations, our PHP team decided Sentrifugo is the most suitable HRMS for our company to manage employee statistics and dynamic data efficiently and effectively, given that it is designed for flexibility. Sentrifugo ideally provides employee self-service, absence management, resource requisition, reports and analytics and other Human Resource management tools which we customized to reflect the unique workflow and processes of the company. Thus, increasing the efficiency of the organization and subsequently integrating and aligning the efforts of HR with the rest of the organization.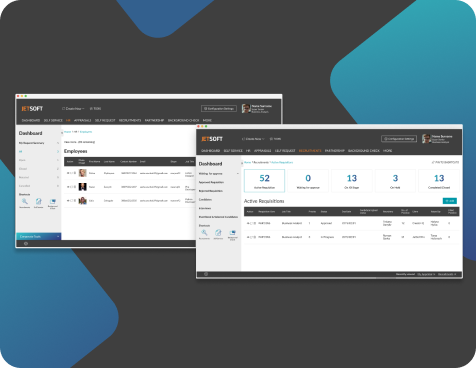 Value delivered by JetSoftPro
HR Management Tool for Corporate Use
Increased Efficiency of the Company
System to track of all Internal Processes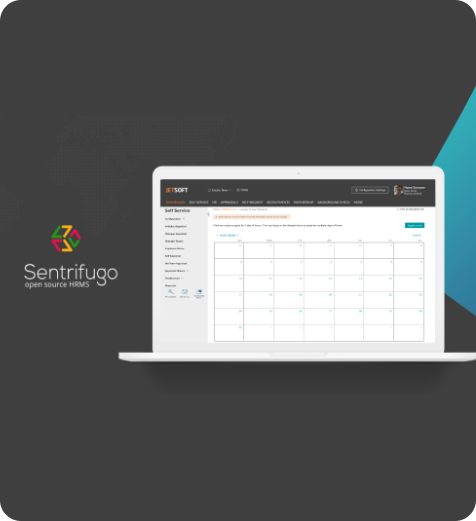 Product Overview
Client's Goals
The architecture of Sentrifugo targets small and medium enterprises and is implemented as a web application. The business features in Sentrifugo are organized as modules, and each module has a pre-defined structure containing the submodules. The modules can be configured to reflect the requirements unique to the organizations. Sentrifugo HRMS enables employees to access and maintain their personal information, apply for leave, and view their holiday calendar. HR Managers, accessing the Employees Self Service module, acquire complete information of their team members, their experience, and education details along with the record of their absences.
Technical implementation
We used the MVC architectural pattern to help developers get to know the code quickly and MySQL for the database to make the system understandable for most PHP developers. Using Composer allows us to use an external package of code without issues in implementing it into the current code. There is a possibility to deploy the system on Apache, Nginx, or by using Docker. You can log in with a generated password and username or use SAML 2 for SSO. Our employees can use Sentrifugo with their own MS Office365 credentials. With the help of Laravel and Node.js, we developed REST API.